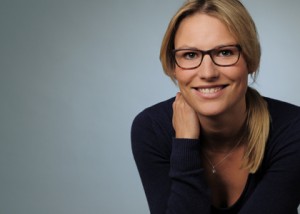 Juliette Boisson – English Coaching, Counselling & Psychotherapy in the heart of Munich!
Our emotions are revealed through our language. Yet it is sometimes difficult to even put our feelings into words: to express our feelings, to find the right wording for our fears, to delineate our hopes for the future. This is especially hard in a foreign language. Hence to get the most out of coaching, counselling & psychotherapy in Munich, it may be crucial for you to communicate in English. For the success of your coaching process it is also of great importance to have a counterpart who understands the fineness not only of your words and  thoughts but also of your cultural background.
During my studies I encountered many opportunities to spend time in anglo-saxon environments. Brought up in Munich, I attended high-school and college in France and the US. English has become a natural language for me, as it has been my language of education for many years.
After a few years in the business world, I decided to go for my actual passion.
Ever since I have occupied myself with the world of psychology. With my background in business as well as psychology I am able to fully analyze your issues. Together, we develop true-to-life solutions while always keeping your goals in mind. I pay particular attention to meeting my clients with warm, welcoming humor, while understanding the difficultly of their situation. Whether you are an American, British or Australian living in Munich, look no further for your English-speaking therapist in Munich.
Vita:
    state license "Psychotheraphie nach Heilpraktikergesetz"
    yearlong Systemisch-Integrative Paartherapie (systemic couple therapy)
    yearlong Systemische Ausbildung  (systemic therapy formation)
    seminar in solution-focused brief therapy
    published book author
    charity work at FTZ in Munich, therapeutic residential community (2012)
    regular, editorial articles for the  EliteXperts Network ehe.de and ValVital
    Bachelor's Degree in international business administration and international politics, Paris
    Master's Degree in international marketing management at the Berlin School of Economics